How to Personalize or Stop Constant Instagram Notifications on your Android or iPhone
Notification is definitely one of those things you almost can't do without irrespective of the kind of phone you are using. You actually get more notifications if you happen to use a smartphone mostly from emails, social apps, messaging apps or just some other apps on your smartphone.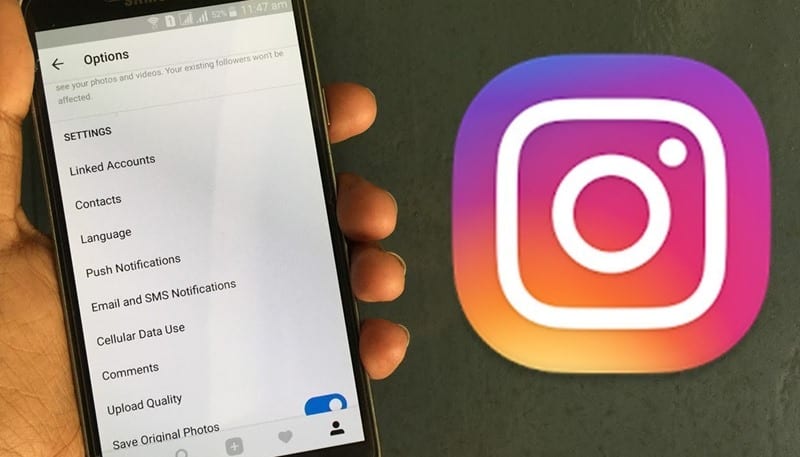 Even though notifications are very important and they most times come in handy, sometimes they might be very annoying. That's one reason why smartphones and even apps in general gives you the option to personalize or completely turn off notifications. In this post, I will show you few easy steps to disable or personalize notifications on your Instagram app.
So if you want to disable those Instagram notifications you get when someone starts a live video, post a new story, likes your post or follows you then this post will help you out either you are an android or iOS user.
How to Disable or Personalize Instagram Notifications on your iPhone
>> First, launch the Instagram app and click on your profile.
>> Go to settings by clicking on the settings icon.
>> Click on "push notification settings" and this will take you to the notification toggle area.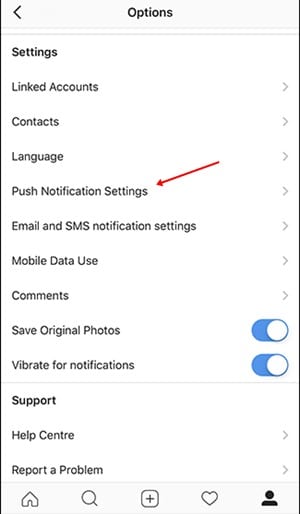 >> From there you can scroll down and disable or enable any of the  notifications base on your preference.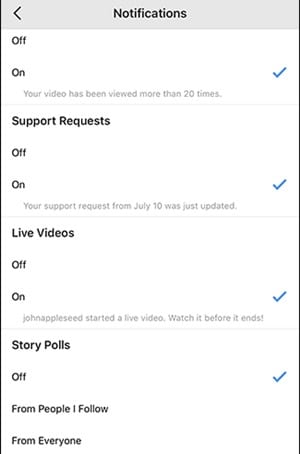 >> If you also want to personalize email and SMS notifications then go back to the settings and click on "Email and SMS Notification Settings".
>> That's all.
How to Disable or Personalize Instagram Notifications on your Android Device
>> Launch the Instagram app on your android device and click on the profile icon at the bottom right.
>> Click on the three dots at the top right corner to launch the settings.
>> Click on "Push Notifications" to enter the notification settings. From there, you can personalize the notifications to your preference.
>> That's all guys.
If you have anyquestion, feel free to drop it in the comment section below and also don't forget to kindly share this post on your various social media platforms if you find it useful.