Download and Install Latest GBWhatsApp Version 6.70 APK for Android 2019
GbwhatsApp which is arguably one of the most popular models version of the original WhatsApp app has just gotten a new update which is the version 6.65. The latest version 6.65 comes with a couple of newly added features as well as bug fixes.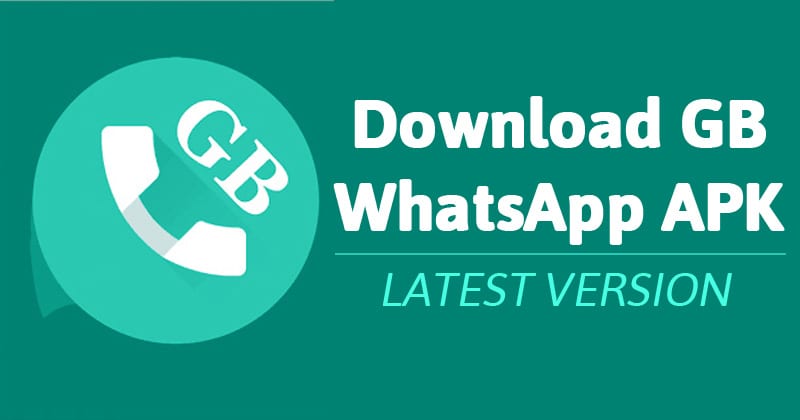 GBWhatsApp is no doubt one of the most popular modded version of the official WhatsApp App. With GBWhatsApp, you can download WhatsApp status pictures and videos, you can copy status text, you can enable anti-revoke, customize your WhatsApp interface, hide last seen and blue tick, and many more. You can even run up to 4 different WhatsApp apps/accounts on a single device.
Below are the features of GBWhatsApp;


* Privacy options
* You can send group messages to groups
* Hide any conversation
* Automatic reply (you can send an automatic reply to incoming messages when you are busy)
* When someone delete a message from your device CEATEC notice tells you the
message that wants to
delete (recovered)
* you can upload a status
video of 7 minutes instead of 30 seconds
* possibility of
sending scheduled messages
* Ability to know who visited your profile or become connected
* Ability to send a video size of 30 MB instead of 16 MB
* Ability to send a clip size of up to 100 MB instead of 16 MB
* Statistics counter for groups
* Preview media without downloading
* Ability to hide the name and date when copying two messages or more
* Ability to stop receiving calls for any person you want or for everyone
* Ability to display messages of any person in the group separately from the messages of the rest of the members
* The program sends you an alert if your friend changed his profile
* And many features.
What's New in GBWhatsApp V6.70
*
[ Added ] Now You can Add Stickers From PlayStore to any Package
* [ Added ] New Fonts
* [ Added ] New Launcher Icons
* [ Added ] Option to Disable click on Header for Hidden Chats (Mod 6.21)
* [ Added ] Now You can Sort Messages Sent By (Newest/Oldest)
* [ Added ] Confirmation Dialog when Call in Group Chat
* [ Increased ] Pin Chats from 25 to 30
* [ Fixed ] Force Close when Select more than 2 contacts in Auto Reply/Message Scheduler
* [ Fixed ] Change App Language in Android Oreo and Pie
* [ Fixed ] Showing View Messages sent By when Click on * More Contacts in Group Profile
* Many More Fixes
Important Note -
11. New Emojis will be Available in the Next Update.
2. Redmi Users Might Face Issues with MOD 6.11 Due to MiUi Roms
Download GBWhatsApp V6.70
Note: You can run all three GB WhatsApp versions together with your stock WhatsApp without any issue on the same device.