Finally! Facebook Messenger Games Now Available For All Android and iOS Users
Facebook's​ messenger game was first introduced in November of last year (2016) but it was only available to a few selected regions. Now the Facebook's messenger games are now available in all regions for both android and iOS users.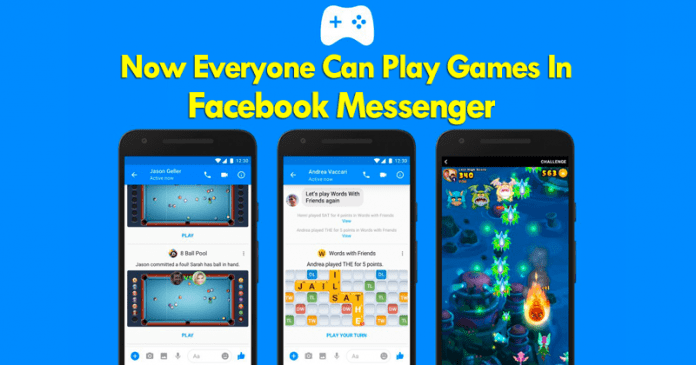 Aside that, Facebook has also made some adjustments and also added new features, one of which is the new mode of play. Now two people can play against each other and one of the games to first adopt this new feature is "words with friends".
Some of the other features that are included in this new update are Ranking tables, tournaments, bot-driven game messages (software designed to simulate human actions) and improved game visuals.
Facebook has also increased the number of games you can play on the messenger app to around 50. Some of the available games are EverWing, Solitaire, Pac-Man, Bingo, Snake, Space Invaders, Word a lot and many more.
So if you have the Facebook messenger app on your android or iOS smartphone, then you can go ahead and update to the latest version to enjoy the available games irrespective of your region.